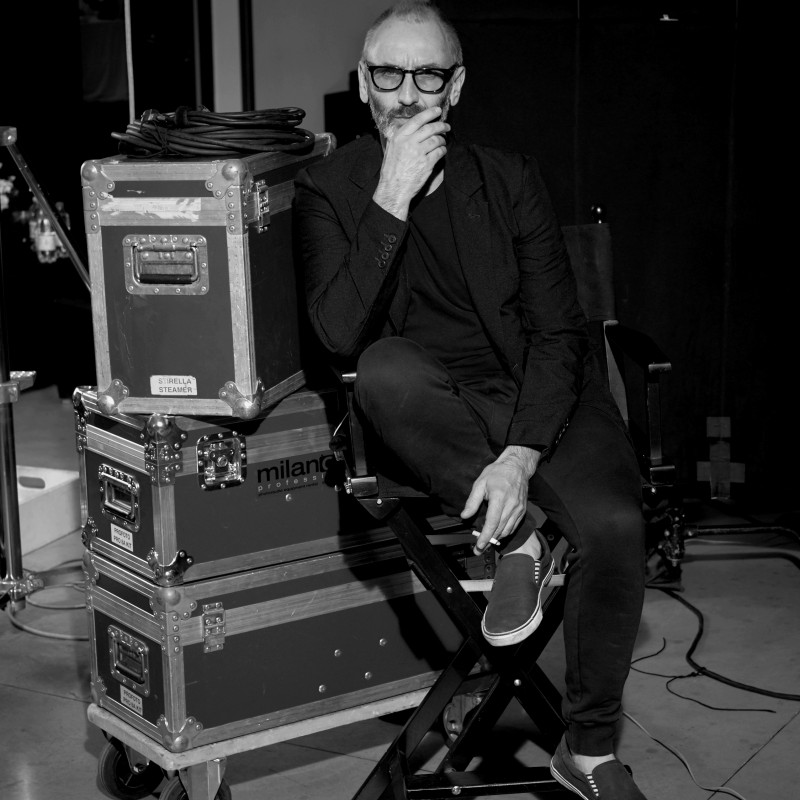 Location
London
Agency
2b Management
Clients
Advertising - Armani, Dolce & Gabbana, Givenchy, Guerlain, Hugo Boss, Saint Laurent and Tom Ford.
Editorial - Vanity Fair, Vogue, Vogue Italia
Profession
Fashion, Beauty, Celebrity, TV Commercials, Music Videos, Film and Fine Art
Vita
In the late 1980's, Tom moved from London to New York to study at Parsons School of Design. He then went on to assist Steven Meisel for three years before getting an agent and starting out on his own in January 1997, shooting his first Vogue cover three months later. Tom hasn't looked back since.
His dedication and passion towards his craft continues to attract not only the industry's leading designers and brands, but some of the worlds most prestigious and influential magazines.
Moving with the times and keeping up with the changes in the industry, Tom started directing alongside shooting still photography. His directing debut was for Madonna, when she asked him to shoot her music video, 'Give it to me' featuring Pharrell Williams. This in turn lead to another four film projects and numerous photographic collaborations with the 'Queen of Pop' as well as shooting her tour book "Sticky & Sweet".
Subsequently, Tom has directed films and commercials for Giorgio Armani 'Si' fragrance starring Cate Blanchett, Dolce and Gabbana 'Wild about Fall', Tom Ford 'Lips and Boys' and most recently Lancome 'Renergie' starring Kate Winslet.
Publications & Exhibitions
6 March 2010 - Tom produced his eponymous book with foreword by Madonna (who graces its cover) and based on his extensive celebrity archive, together with a star-studded pre Oscar night opening in Hollywood, CA, sponsored by Moet Hennessy LVMH.
8 June to 17 August 2013 - CameraWork 'Rocks', Berlin, a group show including Tom's portraits of Charlotte Gainsbourg, Justin Timberlake and Madonna.
May/June 2018 - Leica Fotographie International, LFI Magazine
September 2018 - Leica S Magazine.
Fine Art
16 May to 3 June 2018, saw Tom's ambitious installation and narrative collage (3 meters high x 44 meters long) aptly named 72Tokyo, he having photographically documented for a 72 hour period (day and night) the streets and sights of Tokyo and Kyoto.
Shown at London's uber cool the store x and curated by art historian Carrie Scott, 72Tokyo is a visual translation as seen through his own refined eye, which was a frenetically paced, sleepless, dynamic photographic study of Japanese culture.
Charity
In 2005, with UK based charity MEAK (Medical and Educational Aid to Kenya), Tom embarked on his first MEAK Mission to Kenya, lending his photographic services to help raise awareness for this unique and non-profit charity with who he remains involved to this day having completed his most recent mission in October 2017.
Website
www.tommunro.com
Interview

Tom Munro

Over the last decade, Munro has worked with supermodels, cultivated enduring relationships with legendary fashion houses, and shot iconic portraits of celebrities. S Magazine No. 10 celebrates the past ten years of his work and shows a collection of photos that reflect the thrilling last decade of society and culture. See what Tom Munro has to say about this period and this special edition of S Magazine.

09/25/2018