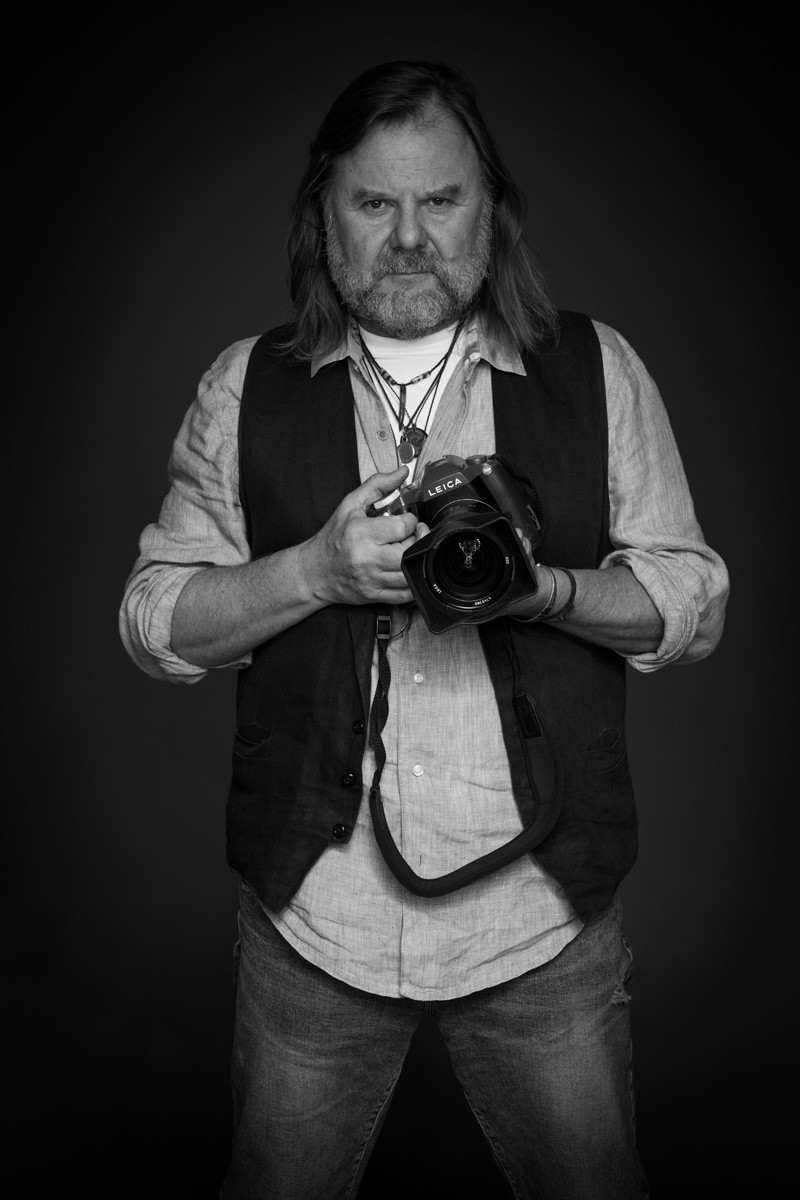 Location
Europe, USA, Canada
Agency
Lionsgate, STX Entertainment, Netflix, Warner Bros., 20th Century Fox, Working Title Films, Paramount Pictures, Sony Pictures Entertainment
Clients
Lionsgate, STX Entertainment, Netflix, Warner Bros., 20th Century Fox, Working Title Films, Paramount Pictures, Sony Pictures Entertainment
Profession
Advertising, Marketing and Publicity Photographer
Vita
Internationally renowned photographer Murray Close has forged his career capturing stills of the world of cinema. An introduction to Stanley Kubrick at an early age lead to a three-year assignment on 'The Shining.' This master class would influence his work from that point on, forging strong links with the film industry and early ties with Warner bros. with whom he continues to work.
Collaborations with Clint Eastwood and Steven Spielberg opened the doors for relocation to Los Angeles in 1989 where he resided until an invitation from Alfonso Cuarón in London to contribute to 'Harry Potter and the Prisoner of Azkaban' for Warner Bros and subsequently 'Harry Potter and The Goblet of Fire' & 'Harry Potter and the Order of the Phoenix.'
Murray Close has created iconic images during his career and his work has been published worldwide. He continues to be at the forefront of the film industry and has most recently completed work for Lionsgate on 'The Hunger Games' franchise.
Website
www.murrayclose.com