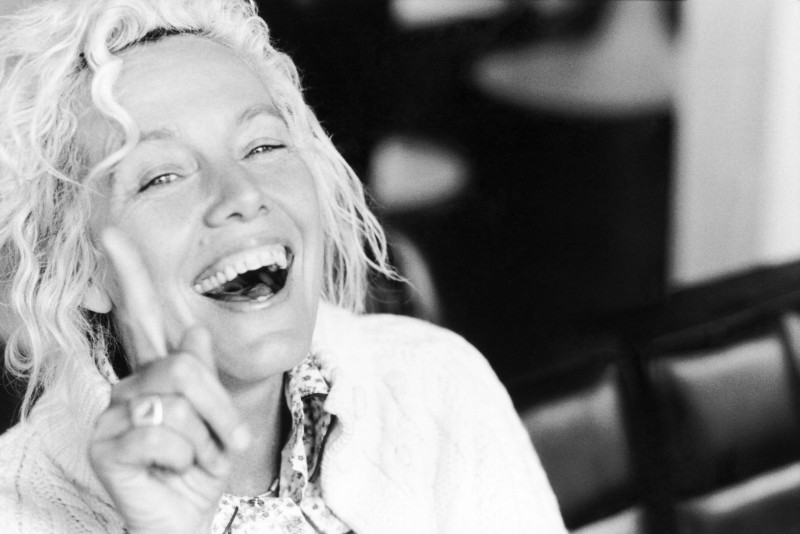 Location
Paris, Berlin, New York
Agency
Magnum Photos
Clients
Selected clients include Agent Provocateur, BO.BÔ, Cosmopolitan, Die Zeit Magazin, ELLE, Esquire, Glamour, GQ,
G-Star,
Guess, Harpers Bazaar, i-D, Interview, Madame, Miu Miu, Numéro, Palter Delisio, Playboy, Schön!, Shiseido, Marie Claire, Vanity Fair, Vogue, Vs Magazine, The Face, Thomas Sabo, Triumph
Campaigns for Agent Provocateur, Chantal Thomas, Victoria's Secret, Tommy Hilfiger, MAC Cosmetics, Baccarat, Belvedere, Moët & Chandon, Cointreau, Veuve Cliquot, Absolut, H&M, Lacoste, L'Oreal, Dior, Diesel, Chanel, Kenzo, Miu Miu and Blumarine as well as a series of advertisements for HBO's Sex and the City both the series and the feature film
Short films for various clients like Dior, Azzedine Alaïa and Katherine Hamnett, Guess and commercials for Guerlain, Clinique, Revlon, Victoria's Secret, Cacharel and a range of music videos
Profession
Photographer and director
Vita
In addition to her career as fashion photographer, filmmaker and video director, her work has been collected
in numerous books and two photo-novellas. Von Unwerth's first book, Snaps, was published in 1994 followed by Wicked (1998), Couples (1999) and Omahyra & Boyd (2005). Exhibitions worldwide: Berlin, London, New York, Paris, Amsterdam, Hamburg and Moscow.
The Fräulein book was published in December of 2009 by Taschen and accompanied by exhibitions in New York, London, Paris and Berlin. Her photographs have been widely exhibited internationally including in Archaeology of Elegance (2012), Fashioning Fiction, exhibited at MoMA/Queens in 2004, and The Model as Muse, exhibited at The Metropolitan
Museum of Art (2009).
In 2012 Ellen von Unwerth published the photo-novella "The story of Olga" as a collectors item with Taschen publishing house. Her shortfilms won prizes at the Lajolla Festival, the ASOFF Festival and several others. November 13 2012 Ellen Von Unwerth won the LUCIE Awards – Fashion layout of the year.
An ever-growing celebrity list includes some of the biggest names in fashion, art, music and design.
Website
Vimeo
,
Facebook
S Magazine 9

Lookbook 2017

Interview

Ellen von Unwerth

What role does the concept play? How important are spontaneous ideas during a photo shoot? How does a large production develop? What people does she prefer to work with? What female types does she prefer? You can discover this and more about the icon of fashion photography in an interview that we carried out with this exceptional photographer on the occasion of the publication of the Ellen von Unwerth issue of the S Magazine.

09/20/2016