Marc Hom in Munich.
03/29/2017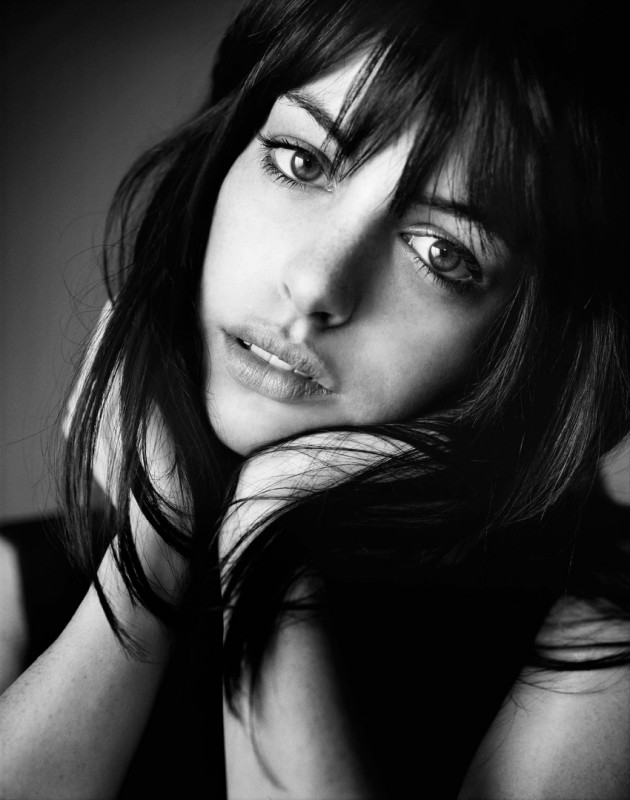 ANNE HATHAWAY, NEW YORK CITY 2010
© Marc Hom
"You can't take a great photograph if people don't trust you. If you don't have the common respect for each other, it's like knocking your head on a wall": Marc Hom has made his mark as a top star in the world of international fashion photography, and he ranks among the leading portrait photographers living today. For the last 25 years, his targets have been some of the biggest names in arts and culture, from actresses and athletes to models and monarchs. Just don't call them celebrities. "I hate 'celebrity,' he says. "The word is so negative and loaded. I prefer 'personalities of the world.'"
Hom is known for his timeless and classic portraits of some of the most creative, influential, and remarkable figures of our time.
Marc Hom moved from his birth place of Copenhagen, Denmark in 1989 to New York City after finalizing his photographic studies at the Danish Art Academy in Denmark. After completing eighteen months of freelance work with established New York based photographers, he was commissioned to do a book of images for the Vienna Ballet. Hom spent the next six months in Vienna photographing the ballet's principle dancers and directors and compiled a book of 80 images. Upon completion of the assignment, he returned to New York and began working with the late Liz Tilberis and Fabien Baron of Harper's Bazaar. This marked the turning point of Hom's career with his introduction into the world of fashion photography and his establishment as a premier photographer in the fashion world.
Marc Hom's body of work includes campaigns for Fashion Houses such as Gucci, Max Mara, and Genny, as well as photographic images of some of the most creative, influential, and notable individuals of our time. "With actors, a lot of time it's a much more fragile situation because they are there, but they don't really have to be there. Sometimes they're there to promote something, but on certain occasions, yes, you end up working with an actor just because you love what the other is doing." His subjects include Amy Adams, Jessica Findlay Brown, Nino Cerruti, Cher, Johnny Depp, Faye Dunaway, Aretha Franklin, Eva Green, Angelina Jolie, Wiz Khalifa, Matthew McConaughey, Alexander McQueen, Polly Mellen, Eva Mendes, Clive Owen, Gwyneth Paltrow, Iggy Pop, Robert Redford, Julian Schnabel, Justin Timberlake, Alicia Vikander, Christopher Walken, Vivienne Westwood and Olivia Wilde to name a few.
"The camera is such an incredible weapon. It's like a gun pointed right at your face," says photographer Marc Hom.